100% Free Flower Bulbs, including shiping
Welcome you to our organizational website. Free Flower Bulbs Worldwide is highly committed to provide flowering bulbs for totally FREE. The intension to provide free flower bulbs is to prevent globe from global warming.

Our service is 100% FREE including shipping and handling cost. Just you need to apply for the flower bulbs and like our facebook fanpage at the time you fill-up form. In near future, we are going to extend our service to Indoor plants, Outdoor plants and Seasonal flowers too. If you want to visit our blog page, click here.

To apply for free flower bulbs, Please visit related flower bulb page and fill-up form following Click Here link available at the bottom. Also you can donate or exchange your excess flower bulbs from Bulbs sale / exchange platform.
Spring Flower Bulbs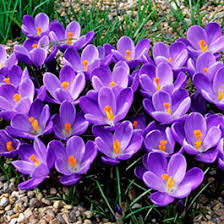 In the warmer months, you plant spring flower bulbs, which usually bloom in late summer or early fall. They add color, texture, and scent to gardens, making them more interesting places to be. Some popular spring flower bulbs are: Gladiolus, which has tall spikes with bright, trumpet-shaped flowers; Dahlias, which have intricate, multi-petaled blooms in different sizes and colors; Lilies, which have large, fragrant flowers in many shapes and colors; Begonias, which have delicate, asymmetrical flowers that do well in shade; and Iris, which has striking, bearded or beardless flowers on long, thin stems. These bulbs give off a warm and lively feeling that adds to the beauty of the changing seasons.
Fall Flower Bulbs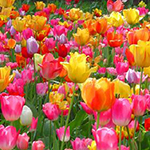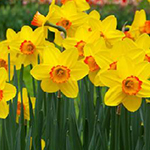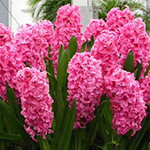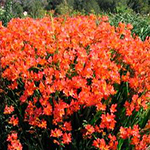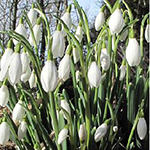 Autumn plantings of fall flower bulbs provide gardens with a springtime blooming blast of color and vigor. These bulbs are perfect for areas with cold winters because they need a period of dormancy to start growing. Some well-liked fall flower bulbs are: tulips, with their cup-shaped blooms in a rainbow of hues; daffodils, with their trumpet-shaped blooms that signify rebirth; hyacinths, with their fragrant, densely-packed flower spikes; crocuses, with their small but vibrant early bloomers; and alliums, with their large, globe-shaped clusters on tall stems. During a protracted, chilly winter, these bulbs inspire a sense of rebirth and beauty.
Indoor Plants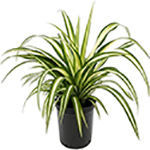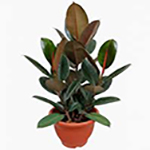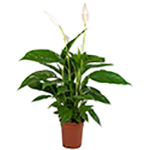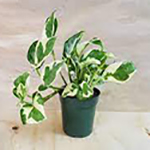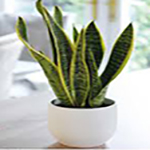 Indoor plants are plants that are grown inside homes, offices, or other indoor environments. They can come in a variety of sizes, shapes, and colors, and are often grown for their aesthetic appeal, as well as their air-purifying properties. Common types of indoor plants include succulents, ferns, spider plants, peace lilies, and pothos. Indoor plants require proper care, including watering, fertilizing, and adequate lighting, in order to thrive and remain healthy. They can bring a sense of nature and tranquility to indoor spaces, and have been shown to have positive effects on mood and well-being.
Outdoor Plants
Outside plants come in a wide variety, thrive in a range of conditions, and improve natural landscapes with their vivacious hues, textures, and scents. Wildlife needs these plants, which range from tiny flowers to huge trees. They provide food, shelter, and places for animals to lay their eggs. Many plants that grow outside have become hardy over time by adapting to different soil types, lighting, and temperature changes. Flowering plants, grasses, shrubs, and trees are some typical varieties that work together to form dynamic ecosystems. Outdoor plants not only help keep the environment in balance, but they also have recreational, therapeutic, and aesthetically pleasing uses that make our lives better and bring us closer to nature.
Cactus and Succulents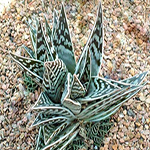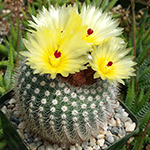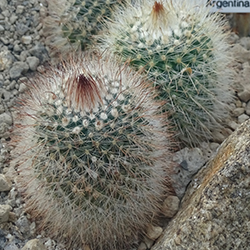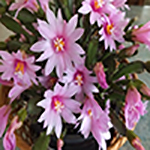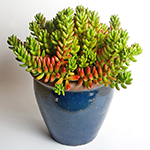 Cacti are plants that have adapted to survive in arid environments, such as deserts, by storing water in their thick, fleshy stems and leaves. They come in a wide variety of shapes and sizes, from small and round to tall and columnar. Cacti are often known for their spines, which help protect them from predators and also help reduce water loss. Some cacti produce beautiful blooms, adding color to the desert landscape. Cacti are relatively low-maintenance plants and are great for those who do not have a lot of time for plant care. They can be grown indoors or outdoors, as long as they are given proper sunlight and well-draining soil.
Seasonal Flowers
Seasonal flowers refer to flowers that bloom during a specific season, such as spring, summer, fall, or winter. These flowers are often associated with specific holidays or events, such as Christmas poinsettias or Valentine's Day roses. In addition to being used for decorative purposes, seasonal flowers are often symbolic and have cultural or religious significance. For example, the cherry blossom is a symbol of spring and renewal in Japanese culture. Sunflowers are often associated with the summer season and evoke feelings of warmth and happiness. Seasonal flowers are a great way to add color and life to your garden or home and can create a sense of connection with the changing seasons.
Advertishments
Art has been a significant part of society. Artists are creators who bring imagination to life through their work, be it in the form of paintings, sculptures, music, or anything else that one can think of. Learn more about the world of makeup with OMA. However, often, the question of how much an artist makes in a year comes up. While this is a crucial question, there is no one-size-fits-all answer, as the earnings of artists vary widely. Explore how the type of art created plays a role with us!
Campeonato Brasileiro Série A, Série B, Série C e Série D; Copa do Brasil; Paulistão; Campeonato Carioca; Campeonato Mineiro; Gauchão; Campeonato Paranaense; Baianão; Campeonato Cearense; série a Campeonato Pernambucano; Goianão; Candangão; Campeonato; Potiguar; Parazão; Campeonato Sergipano; Campeonato Alagoano; Campeonato Catarinense.
Some Popular Articles
How to get free flower bulbs and seeds?
Buying and using Indoor Plants.
Dream Of Beautiful Spring Flowers? Plant Today!
Cheap flower bulbs free shipping.